Camming is an industry where anyone can sign up and start working from the comfort of their home. Camming allows many people to achieve their financial independence as the earning potential is near-limitless. So, why and how could you become a cam model?
Business Benefits from the Cam Model Career
Flexible working hours
Doing only what you feel comfortable and have fun in the process
Meet and interact with tons of interesting people
There's no hiring process (only a verification process)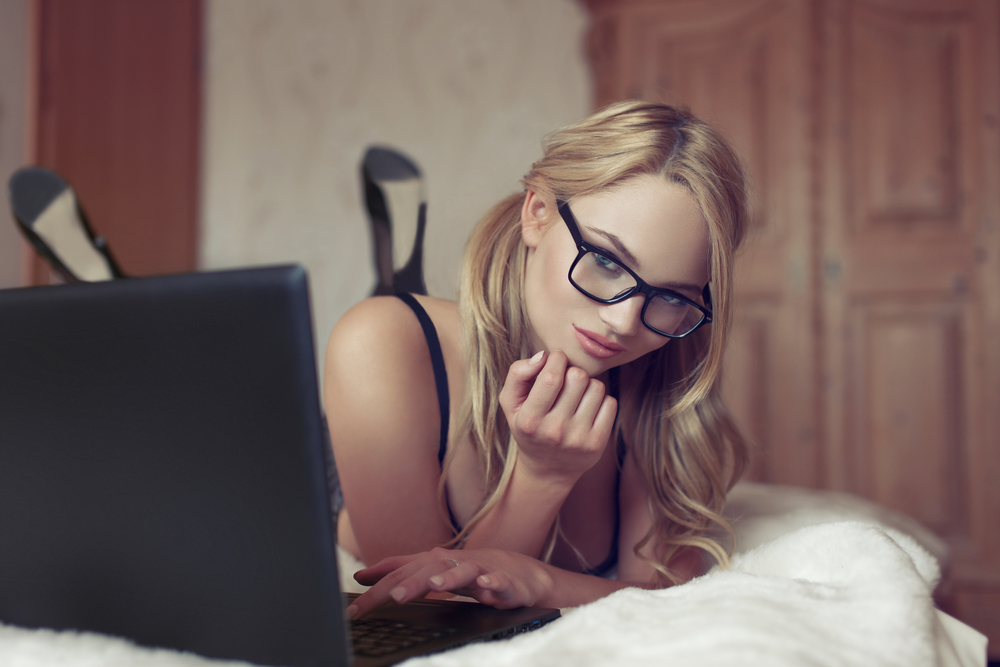 Get Started: Equipment You Need
Computer. Different camming networks come with different camming specifications. Be sure to read the requirements carefully when comparing and choosing your camming network. Most camming software runs on Windows but if you're a Mac user, make sure the software is Mac-friendly.
High-Speed Internet. A direct internet connection is highly preferred because it will make your shows faster and more clear. Wifi connections will work, but it's not recommended. Networks won't allow cam models with too slow of internet connections, and you'll need to have high-speed internet to keep the shows on the top of quality.
Webcam. Most networks require an HD webcam and you will definitely need one. There are some networks that will let you register with a stock laptop webcam which is alright for the beginning but you'll need to upgrade it ASAP!
Camming Location. This is a really important part as you need a clean and private place to get started with your shows. The place also needs to be secured because the last thing you'd want is someone walking in on you in the middle of a performance. You're going to want a clean area with nothing that'll distract the audience from you. Make sure the lighting is as good as possible and there's plenty of room for you to perform as a cam model.
Additional Equipment for a Cam Model
Lingerie/Outfits. A wide selection of outfits to wear during your performance is a good way to change your shows. The outfits are best to be as sexy as possible and it's good to have different layers that you can take off to make the show more teasing. As soon as you start making money, you can purchase sexy lingerie. On the other side, if you're doing any kind of costume-play shows, you'll need the appropriate cam model outfits for them.
Toys. Wide selection of toys is a must: the more toys you have, the more variation you can have in your shows. Having all your toys on display in the area you're camming in it lets the customers know all the options available and also lets them know you're providing high-quality shows with lots of action.
Extra Items
Props for shows. Think about what kind of shows you want to perform. Certain shows might require certain things. You don't need to acquire everything at once, but the more prepared you are, the wider the range of shows you can perform. For example, you'll need body oil if you're planning on doing an oil show. You'll need different food items if you're planning on doing a food fetish show.
Lighting. You will need a good lighting for the location you'll be camming at. If you already have your room setup with good lightning, that's great. If not, you'll be able to shift some lamps and other lights around to make it work for your career as a cam model. You can play around with the lighting and keep doing this until you've got it setup to perfection.
Wireless keyboard and mouse. Wireless mouse and keyboard are useful for creating a cleaner and better camming environment. This way, you don't have to be right in front of your computer in order to constantly be typing or clicking. You have the option of laying on your bed and be in a much more comfortable position.
Security: Protecting Your Webcam Model Identity
Adult Performer Name. Before you register for a camming network, first of all you'll want to pick out the name you'll be performing under. For privacy reasons, you don't want to use your real name and it's suggested you use an actual name (just not yours) instead of a screen-name. You should pick out a name that sounds sexy and that you like.
Privacy Protection/Blocking Areas. Most cam networks have features to let you block out specific regions, some let you block out specific states, while some are limited to blocking entire countries. You should check out the privacy protection features when comparing camming networks. The smart thing to do is to block areas where there might be someone you know in real life.
WHOIS Protection. It's highly suggested that you purchase WHOIS protection when purchasing your website name because this will prevent people from learning your real identity. WHOIS contains data on the website owner and operator but for an additional small fee, you can hide this information.
Social Media Privacy. The important thing to know when building up a social media following is that cam sites cannot block social media accounts. The same thing is when you register for any network or site outside of your camming network.
Removing Stolen/Pirated Content. Many of the camming sites allow you to block specific regions. This regional blocking doesn't do anything for you if your content is being pirated and posted on other sites.
Cam Network Comparison
There are plenty of camming sites to choose from and all of them have different features. There is no "best" network (what works good for one model might not work best for you). Some networks get more traffic, some payout better than others and some allow different functionalities besides just camming. It's best to compare all the cam networks you're interested in and choose the one you feel is best. The things you will have to keep in mind when choosing the right camming network are:
Payment Information. Different camming networks have different payment schedules and offer various methods of payout. There is more to look at than just what percent the company pays models. The advice is to read the terms on payments very carefully when shopping for your network.
Site Features. You should compare all sites features before making a decision because different camming sites have different features. Some sites might only let models work for tips in private chat (not in public chat), some sites offer other services that models can sell and some sites offer tons of cool free tools that can help you stay organized and perform different functionalities inside the chat room.
Site Traffic. The other important thing to consider when registering for a camming network is the traffic that the camming network generates. So the more traffic the network drives in general, the more traffic you'll get. This traffic will end up in your chat room and the more traffic you get, the more money for you.
How to Choose the Right Cam Network
Competitiveness of the site. Sites with more models generally have greater traffic as well. The more cam models perform on the site, the more you'll have to compete for the visitors and their tips. If the traffic is greater than the competition, it's all good. But when the model-to-customer ratio is low, you need to stand out from the crowd.
Hardware/Software Requirements. Your computer and operating system need to meet the requirements for a particular network if you want to be able to cam with them. The best is to check out the hardware and software requirements before registering for a camming network.
Marketing Tools. Certain camming networks offer their cam models helpful tools to market their shows. These tools might include social media integration, messaging features, fan clubs, enabling fans to follow models and know when they're online and more. So before making a decision be sure to check out what tools the networks offer their models.
Promoting Your Cam Model Services
Following. Building a following on the network you're camming for is very important because the bigger the following you have, the more traffic your chat room will generally receive. There are a lot of features regarding following: people can see what models they follow are currently online, message your followers, letting followers know you're online and what kinds of shows you're going to perform. Camming is a very social thing and you will generate more following over time.
Social Media Following. Social media is a place you definitely want to be as it makes very easy for your fans and followers to share your content. This way you can get new followers and then turning them into new customers. There are some social networks that are more adult-friendly but also some that are not.
Web Marketing Tips
SEO. Another important thing is to invest in building a website. It's also worth learning the basics of search engine optimization (SEO) and trying to make your website as search engine friendly as possible. Your content should include a description of the type of shows that you perform. You will that way get valuable search engine traffic from the people looking for the exact type of content you offer.
Model Directory/Profile Sites. The cam model directory sites can provide valuable exposure and traffic. Most of them will allow you to list all the networks you belong to, as well as links to your website. This will drive valuable exposure and traffic that will turn into tips and sales.
Other Adult Networks/Marketplaces. You can use these other sites in order to promote your cam model shows. When someone finds you on another network and likes your content, they might discover your camming network and camming shows and become a loyal customer.
Blogs and Articles. Many camming networks have their own blogs and it's usually in the form of an interview or other kinds of blog post. Your camming network's blog is a great way to gain valuable exposure and can drive more followers.
Other Offerings
Produce and Sell Porn. Another way to get into the adult industry is to produce and sell your own adult content. The great thing about selling adult content is that you don't need to be online in order to make sales.
Skype. Skype performances have great earning potential but require a little bit more work with marketing and booking. You don't have a public chat room with Skype chat. Pretty much every show is charged by the minute and most shows are scheduled and booked in advance.
Membership Site. Your fans must pay to gain access to the Members Only section that contains all the content. There are tools and platforms that let you easily deploy your own membership sites, 100% free and with minimal technical knowledge.