In this article, you will learn how to make money as a camgirl. It contains tips suitable for all levels from beginners to the experienced model. This way you will be prepared with basic information in order to make money in no time at all.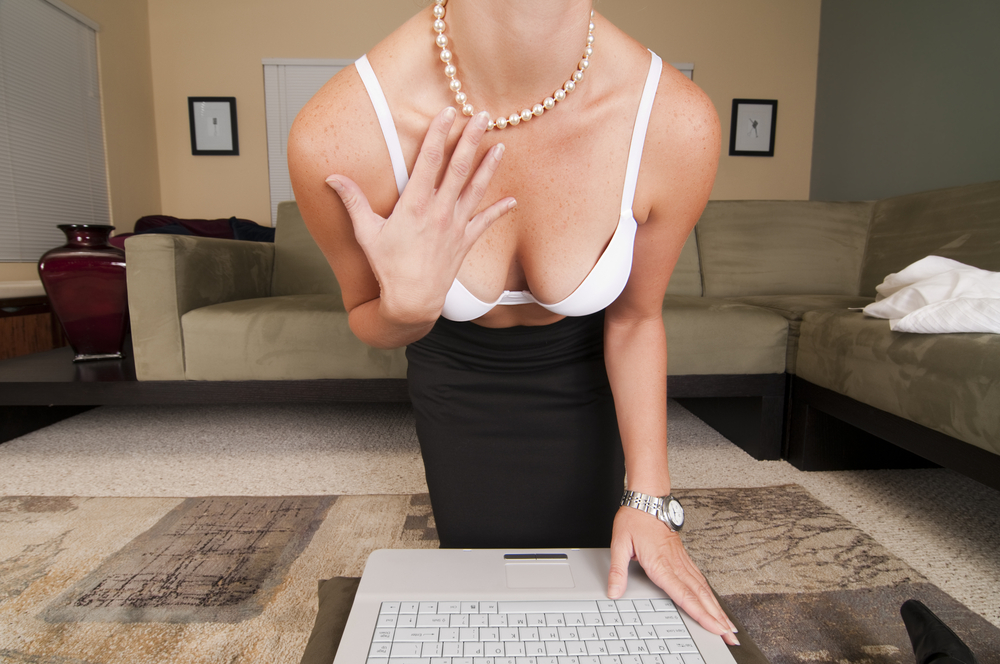 How to Make Money as a Camgirl without a Hassle
If you think about career as a camgirl or you are looking for a way to work from home and make money then this is the article for you. Simply follow these steps before getting started.
1. Search for a company that is hiring
The webcam sites are mostly providing some additional values to models such as promotion of models within the site, technical support, complain notice if anything goes wrong etc. But they also take a percentage of the money earned.
Some companies will even sponsor equipment for models who work from home. Models who work at the studio will benefit from high-end equipment such as HD remote cam, studio lighting etc.
2. Research how much the studio is willing to pay
The industry standard is 20-25% and most studios will pay you 20% of your earnings. The greater majority of the earnings stay within the studios usually for marketing costs and credit card fees.
3. Ask the studios how and when they pay
Mostly the studios will pay you every two weeks, others pay weekly, and some pay daily to a PayPal account.
4. Submit the necessary forms to ensure you are legally allowed to work
If you want to work as a webcam model, this information is very important. These documents are a photo ID, signed model contract, 2257 model release form and they are usually needed in the form of a .jpeg image file.
5. Check with the studio for tips and support
Every good studio will give you everything you need to succeed and will offer a personal representative that will help you be with anything you need.
6. Create Your Account
When you start creating an account, you should first pick a username that is easy to remember. By selecting an easy-to-remember name, you will increase the chances for people to recognize you. This will help you to make money as a camgirl and have more regular clients.
Another thing you want to be sure is that the username you have chosen is also free on other social networking sites you want to promote yourself on. Having the same username will make it easier for you to promote yourself and bring new members to the webcam site you are on.
7. Create Your Webcam Profile
It is said that the picture says a thousand words. Make sure you are attracting members with yours. You should upload high-quality pictures that are colorful, taken from different locations, and able to grab a member's attention. You will get more visitors and make more money as a camgirl if you have more quality photos.
When you're picking the profile picture, you should pick the one that will grab the attention. Members are searching for models looking through their galleries. You want your profile picture to grab their attention and make them enter your room.
As a webcam model, you should fill out your profile description and explain in detail about yourself and what you are willing to do on cam in private chats. Make sure to mention your kinks or fetishes, so members who search for those specific kinks and fetishes will find you.
8. Do a Pre-Show Set up
Use a high-quality webcam because the better your video quality is the more money you will make. Usually, models with high-quality cams are the ones that have more traffic in their rooms. The demand for models who perform with HD cams is constantly growing.
Make sure you have enough lighting in the space you are making your webcam show. Have at least two light sources, but three or four can help prevent your face from having shadows on it. Too much lighting isn't good either.
Make sure to clean your work area. You want your viewers to be focused only on you and not on the objects around you. A little decorating can make your surroundings attractive but you shouldn't overstate.
Props, Looks, and Lighting
If you are using any toys or props make sure that they are nearby. It's not good to leave people waiting for you while you go to find something.
Be dressed in something sexy that highlights your assets and make sure to have an extra outfit nearby. Some people like the roleplay, so they will take you to private chat if your outfit fits the role they want.
When it comes to props, toys, and clothing, you should plan it ahead. Think about what you want to use, what might be requested, and have them all ready. You can also plan any games or contests you may want to play with the members in your room.
Get Into the Mood
Get yourself the best look before you go on cam show. You should always keep in mind that the better you look, the more money you can make.
Don't be nervous because it can show up on cam and if you want a good show then it's better to be relaxed.
It's a prejudice that you need to be great looking if you want to perform as a webcam model. Actually, you don't need to have a supermodel look, the most important part of webcam modeling is your personality. People want to get you to know better so you don't have to be afraid, just relax and go live.
Have fun and don't start a show thinking only how money you'll make from it. Models who are doing this only to make money, aren't nearly as fun as those who are trying to enjoy the job. In the end, people will pay for time with you if they find you fun and entertaining.
Use your audio – People prefer to hear you speaking than typing and you can say a lot more with your voice since you can use different tones and impressions that aren't available by type. People will get to hear you giggle, you whisper, and your moans and that's part of the package they will want to pay for.
Good Manners
Always be friendly and polite – If someone acts disruptively in your room, politely ask him/her to stop. You shouldn't get into a discussion with that person because it will only take your attention away from those who want to pay you for that show.
Don't ignore and chat with everyone – The paying members of the site should hold more of your attention, but free guests can sometimes be turned in to paying members as well, so you shouldn't ignore them.
You should learn nicknames or real names of the people who regularly visit your chatroom. The more they feel like you know each other, the more likely they will return and continue to take you to private chat. On the other side, make sure to always be welcoming to new people as they could take you private, and become new regulars. At the end, the more regulars you have, the more time you will spend in private chat making money.
If someone asks if you are single, tell him/her you are, even if you aren't. This will give the fantasy in his/her mind that someday you two could become involved in a relationship. Even this is impossible, the fantasy could keep the person around as a paying regular.
Prevent Freeloading
Beware of beggars – Sometimes you will meet people who will beg you to do something in free chat (it usually involves showing a part of your body or you doing something). They will even promise to take you to private chat, but usually won't. The advice is to be responsive to members but in time you will realize which requests are good to follow on and which aren't.
Don't be afraid to use the toys and props you have and let the users in your room know what you are using. That will lead to more private chats.
10. Promote Yourself
If you are a new model, the people will be coming into your room to check you out as most of the websites show to their members which models are new. During this period, you should do your best to turn those visitors into regular members. Following these tips can help you with that:
Scheduling
Set a schedule of your first show. This will make it much easier for those who want to find you later, since they will know when you are on next.
Social Media
Use Twitter. First, you should search for the Twitter accounts of popular models and then begin to follow their male followers. Some of them will follow you back, so within a few days, you should have a large amount of potential clients to advertise to. You can send out a tweet, status updates, pictures, promotions, discounts. Just don't overtweet.
Make sure you have a picture of yourself on your Twitter account because that will encourage people to visit you on cam. You should tweet regularly (3 – 4 tweets a day will make sure you show up in feeds).
Promote your website in your social network profiles by adding a link to your website in your profile.
Personal Websites
Create your own website about yourself and your webcam activities. A well-made website could provide you with more traffic from Google and other search engines and it also allows you to have another place to interact with potential clients and regulars. Make sure you don't include personal information that will allow people to find you.
Make a Facebook fan page where you can interact with people and turn them into regulars. Keep in mind that you need to avoid linking it with your real Facebook account.
Use Your Cam Features
Take advantage of all of the webcam site's features and promote them on your social networks. These features will give you more ways to make money as a camgirl, for example, fan clubs, selling pictures and videos.
11. Establish the ways to get paid
There are a number of ways to get paid and make money as a camgirl. However, the main three reasons for a customer to pay you are:
Because they like you
You do something specific in the public room
Talk to a customer in a private room